EXTRAGRADE + CASTABLE SLEEVE
(on OT EQUATOR)
EXTRAGRADE + CASTABLE SLEEVE
(on OT EQUATOR)
TEMPORARY DENTURE
WITH WIRE REINFORCEMENT
EXTRAGRADE + CASTABLE SLEEVE
(on OT EQUATOR)
download
CATALOG / CODE LIST OT BRIDGE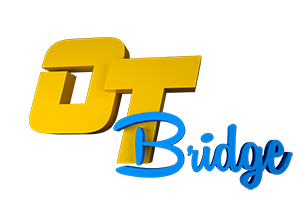 The partially or totally edentulous patient experiences a condition of strong physical and social discomfort. Nowadays, the role of the dentist and the dental technician is of primary importance. Working in a team donates to the patient the "smile and function"; this changes, literally, the individual life allowing to reach a true aesthetic
rejuvenation and a psychological benefit. The prosthetist must always evaluate, realistically, the best therapy depending on the patient characteristics. The prosthetist's job is to study the appropriate prosthetic project evaluating costs, benefits and the expectations of the patient. RHEIN 83 group, during the past 35 years of activity, has invested resources and energies in the search of simple, repeatable and reliable working protocols to make the everyday dentist and dental technician work easy and, above all, with no unexpected variables. The removable implant retained denture is a proven and reliable treatment that often remains the first choice for a professional. The fixed screwed denture is a solution for the edentulism that completely changes the patient's perspective. The project "OT BRIDGE" was born and developed in the RHEIN 83 Research and Development
Department, in cooperation with some of the most prestigious Italian Universities; the low profile attachment "OT EQUATOR", born in the 2007, is an evolution of the
well-known spherical system OT Cap; OT EQUATOR minimizes the vertical dimensions while preserving the same retentive and functional area.
OT EQUATOR system is a global, well-established reality in the removable prosthetic protocols. Today our research allows its use in a fixed denture treatment. This is
possible thanks to the Seeger system, a novelty and a revolution in the "fixed implant prosthetics" that allows to reduce the numbero of the prosthetic screw holes in the aesthetic areas. The sub-equatorial component, an interchangeable acetal ring, will be housed into the cylindrical "Extragrade" abutment; this acetal seeger spring, is one of the original elements of this product and represents a systematic alternative to the screwed and cemented dentures. The OT Equator abutment has a blind threaded hole
that does not communicate with the implant; this avoids any bacterial infiltration into the implant. The main mechanical advantage of the system is its multifunctionality
in overcoming the implant divergence, even in extreme cases over 80° without resorting to components like MUA or without using time-consuming milled abutments techniques. The real revolution offered by Ot Equator system is in the versatility; you can use the same abutment, regardless if it is a removable or fixed denture. Saving materials, tools and working time is a key point both for the clinic and the laboratory; moreover, the OT Equator system is also available in the digital dental field in the most advanced cad-cam software.