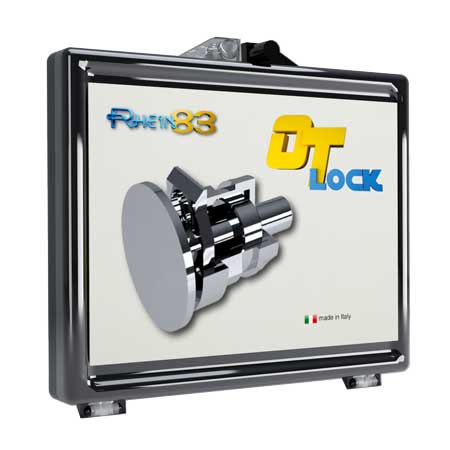 Ref. 880CLT
OT Lock Kit – Titanium
Kit Contains:
– 1 Locking Pin Set
– 1 Housing Shaper
– 1 Ceramic Pin
---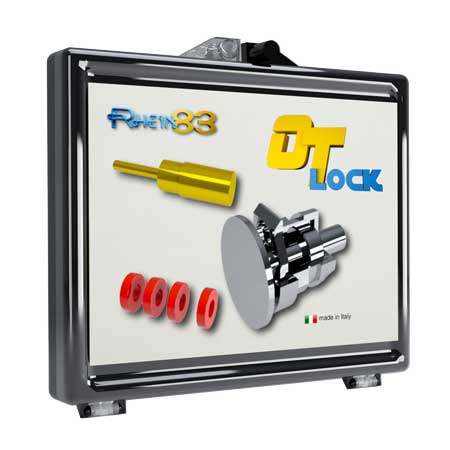 Ref. 880CLR
OT Lock Kit – Titanium Adjustable
Kit Contains
– 1 Locking pin Set
– 1 Ceramic Pin
– 1 Housing Shaper
– 9 Castable Spacer Rings
---
ACCESSORIES
---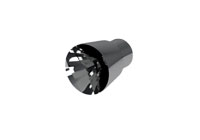 Ref. 882CG – Conical Guide
---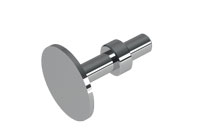 Ref. 882CS   – Sliding Key
---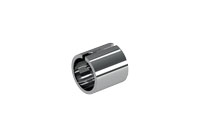 Ref. 882AF   – Flexible Ring
---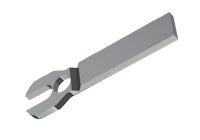 Ref. 882CB  –  Locking Key
---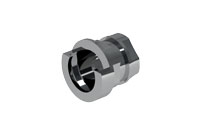 Ref. 882CPT  –  Titanium Pre-fabricated Housing
---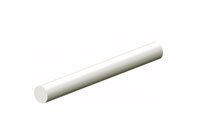 Ref. 882PPC  – Ceramic Pin
---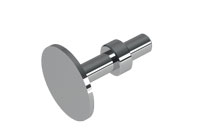 Ref. 882CLSCT  –  Adjustable Sliding Key
---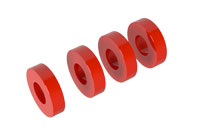 Ref. 882DCC  –  Castable Spacer Rings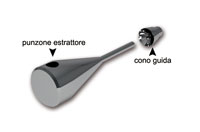 OPTIONAL FOR THE PATIENT
conical guide and unlocking tool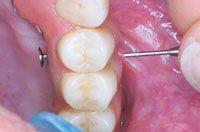 Unlock the prosthesis by inserting the
unlocking tool into the conical guide.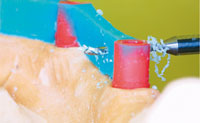 Model the bar and drill a .8 mm hole in the most ideal position.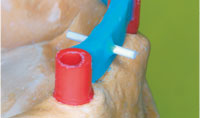 Insert the ceramic pin.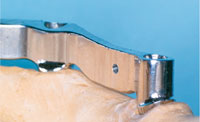 Finished and polished cast bar.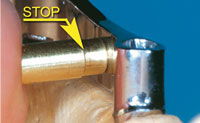 Insert the housing shaper into the hole and lock it in place using resin. Be sure not go past the "STOP" when appling resin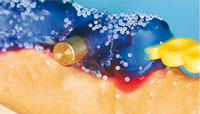 Using resin, complete the model of the superstructure up to the "STOP". Remove the housing shaper and cast.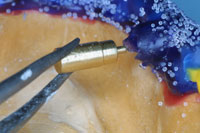 Pull out the brass positioner
and cast.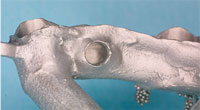 Insert the pre-fabricated housing and bond.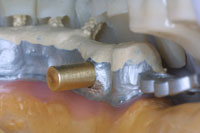 Insert the positioner again. Proceed with wax and resin cast.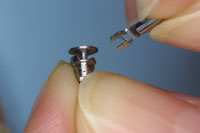 Insert the locking key into the pre-fabricted housing guide. The "key- ring" mechanism is now locked.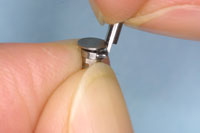 Bend the locking key
and brake it.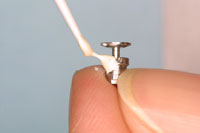 Apply the self-hardener composite material to stop the locking key and insert the locking pin in the hole.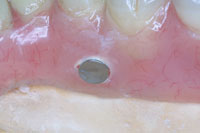 Locking Pin locked in position.
Finish and polish.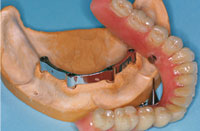 Finished prosthesis. Determine whether or not to use the EXTRACTOR KEY